Events
See what we're planning for the future and what we've done in the past.
<< See More Past Events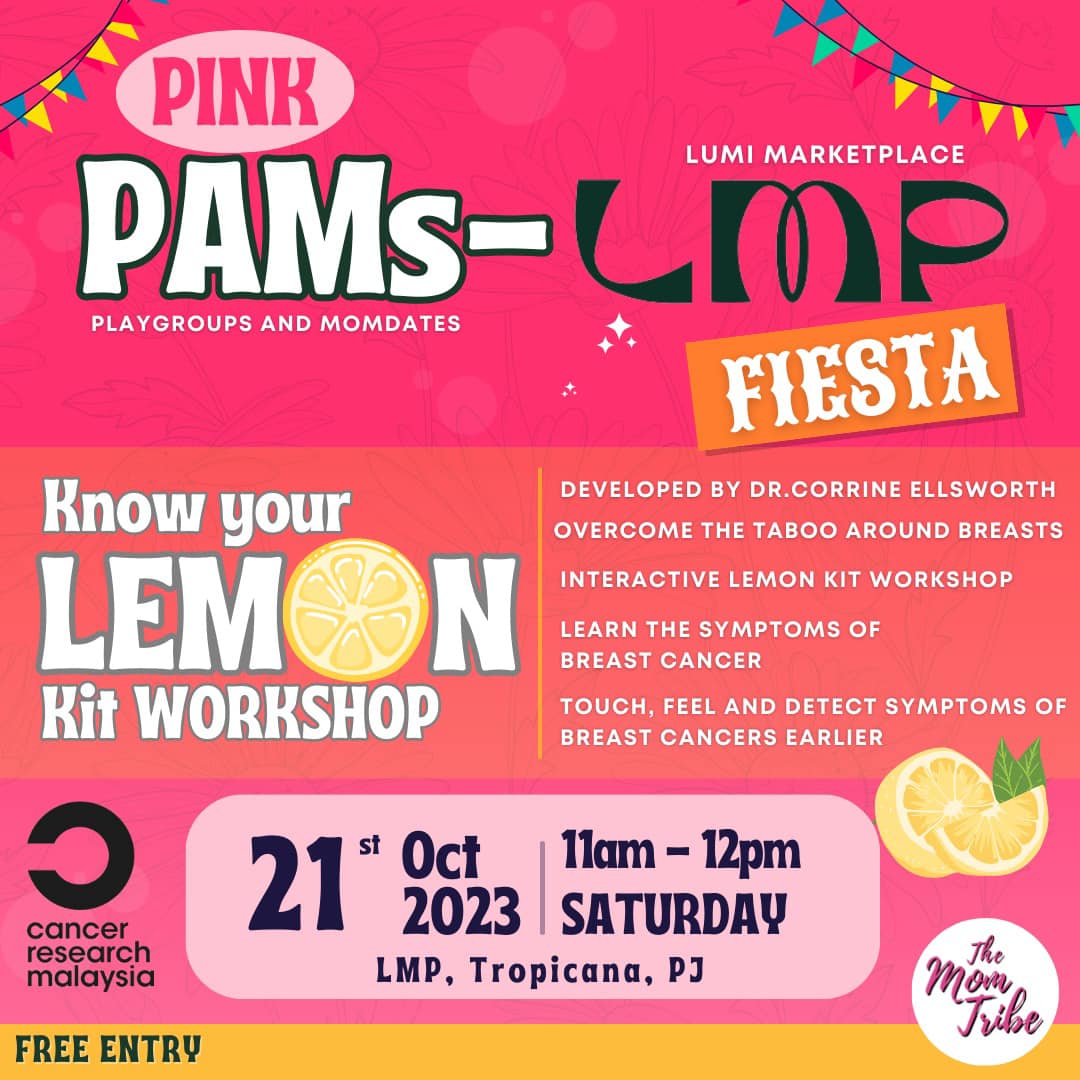 Breast Cancer Prevention – Health Talk
WHAT:
Breast Cancer Prevention Talk

10am – 11am

Empower yourself with knowledge at our Breast Cancer Prevention Talk. Discover how you can be a hero of cancer prevention and early detection for yourself, your family, and your community by learning more about hereditary cancers and understanding genetic risks that might affect us. Together, let's envision a future free from the fear of cancer.

Know your Lemons Workshop

11am – 12pm

Break the silence and overcome the taboo around breasts. Educate yourself about the symptoms of breast cancer – because awareness saves lives. Join us in this vital conversation, embracing education, breaking barriers, and fostering a healthier, stronger tomorrow.

Let's overcome the taboo around breasts at our Interactive Workshop and together we learn the symptoms of Breast Cancer. Touch, feel and detect it earlier!
WHEN:
21 Oct 2023, 10:00
WHERE:
LMP, PR-01, Lumi Tropicana, 2, Persiaran Tropicana, Pju 3 Tropicana, 47410 Petaling Jaya, Selangor
HOW:
RSVP for free today!