Donate to save lives
It only takes RM10/month if you're an individual, or RM100/month if you're a company, to make a difference!
Help fund life-saving research with just a few clicks
For every RM1 donated, we spend at least 90sen to fund our research in preventing, detecting, diagnosing, and curing cancer.

Join the fight today – make a single or recurring donation to save lives.
More ways to donate
Apps and e-Wallets
Scan the QR code and enter the donation amount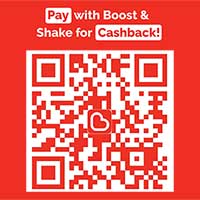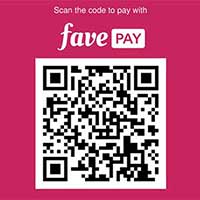 MayBank Online Transfer
Log on to Maybank2u
website / mobile app
Donate through M2U > Bill Payment.
Select One-off Payment to
Cancer Research Malaysia
5142-9912-3613 (Maybank)
Other Bank Online Transfer
Log on to your preferred
bank's website
Look for JomPAY (JomPAY ID: 4671)
and send your donations to:
Cancer Research Malaysia
(510087-M)
Enter and confirm your
donation details
Crossed Cheque
Issue a crossed cheque to: Cancer Research Malaysia
Include your name, address and
contact number at the back of
the cheque
Mail your cheque to: 2nd Floor, Outpatient Centre,
Subang Jaya Medical Centre,
47500 Subang Jaya
Note: Donations of RM50.00 or more are tax exempted under Section 44(6) of the Income Tax Act 1967.
* Shopee's donation feature is currently available on Android phones only

Reversing Cancer
By
You
For
You
Last year, thanks to your donations…
RM 5 million was invested into cancer research, allowing us to develop more effective cures

RM 163k was devoted to training dedicated individuals committed to reversing cancer
Why we need your support
More than 100 Malaysians are diagnosed with cancer every day

Survival rates for Malaysian cancer patients are depressingly low

We need to develop better screening approaches and cures